Beverley Omsky has a Bachelor of Music in Education (BMus Ed), an H.D.E in Education and has Post Graduate Certificates in Guided Imagery in Music (Melb) and Musical Play Therapy (NZ).
Beverley has created 'Adventures at Humminghive – Here We Are!' an educational music based audiobook that includes life-skills themes in an allegorical musical story with sing-a-long songs. The audiobook can be included in early childhood music programs and be used by parents, grandparents and care-givers who would like to provide a fun-filled medium where the story is used to teach social awareness, good communication, resilience, self-confidence, empathy and self-belief.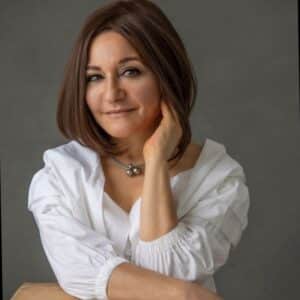 Beverley is an Early Childhood Music Specialist providing In-services to Early Learning Centre staff and teachers. Beverley has established music education curricula for pre-school and primary school students and facilitated, administered and coordinated instrumental music programs at private schools and community centres.
Beverly has set up music departments in pre-schools and primary schools that focus on the specific needs of young children. She has promoted, directed, supported and developed programs providing educational resources and music methodology.
Beverley has presented a variety of musical presentations for families of refugees in a government school as well as post graduate early childhood studies university students.
Beverley also has an extensive private music education practise. She runs private holistic music lessons teaching piano, and all of her students have achieved honours results.
Her private musical education programs include using props to bring music to life, techniques for child initiated learning, and music for children who have special needs or are musically or intellectually gifted.
Beverley is passionate about music education being delivered in an interactive, fun, inclusive and holistic manner to ensure all students are able to learn effectively.
She is currently completing a follow up 'Adventures at Humminghive' audiobook. In her spare time, Beverley enjoys volunteering and composing and writing children's songs.